Mastering the Art of Traveling on Points
Strategies for Maximizing Your Rewards
If you're a travel enthusiast looking for ways to travel on points instead of paying out of pocket, you've come to the right place. The TanTeam can help you decide which credit cards are the best for collecting points to travel, and provide you with valuable strategies to maximize your point collection.
We have researched and analyzed the top credit cards on the market to help you make an informed decision. We understand that with so many options available, choosing the right card can be overwhelming. That's why we've simplified the process for you by providing a comprehensive guide to the best credit cards for collecting points to travel.
But we don't just stop there. We also offer strategies on how to make the most out of your point collection. Our goal is to help you travel on points as much as possible, so you can save money and see the world. We teach you how to maximize your points for flights, hotels, and other travel expenses, so you can enjoy the trip without breaking the bank.
Another great way to earn more points is by creating your own referral network. We show you how to help your friends and family collect points while also earning points yourself through your own referral links. It's a win-win situation for everyone!
And that's not all. We also can show you the best tools to find and book flights at the lowest prices. We understand that searching for flights can be a daunting task, but with our tools, you can save time and money. Sign up with us to learn more about these tools and start planning your next adventure today!
So why wait? Reach out to us to become a savvy traveler and start collecting points to travel the world today!
Frequent Flyer Programs
Aeroplan
The best frequent flyer program for Canadians. Redeem for business class & First Class at excellent value – Check the link below for more details.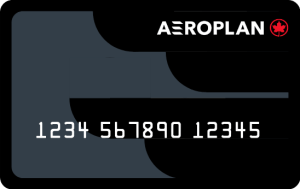 ---
Alaska Airlines Mileage Plan
Redeem on premium partner airlines for excellent value. Generous routing rules and stopover policies
More information coming soon!
---
British Airways Avios
Best value for short-haul flights around the world. Best way to book Qatar Airways Qsuites business class
More information coming soon!
---
Cathay Pacific Asia Miles
One-way long-haul premium flights. Oneworld Multi-Carrier Award Chart
More information coming soon!
Transferable Points Currencies
American Express Membership Rewards
The American Express Cobalt Card is one of the most popular cards in Canada, and for good reason. It's the ultimate lifestyle card, earning incomparable rewards on groceries and restaurants, with an extremely flexible points program – Check the link below for more details.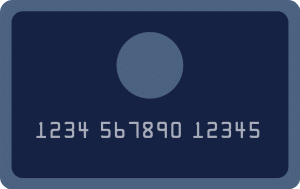 ---
HSBC Rewards
More information coming soon!
---
RBC Avion
More information coming soon!
Hotel Loyalty Programs
Hilton Honors
Marriott Bonvoy
Other Loyalty Programs
Air Miles
BMO Rewards
CIBC Aventura
TD Rewards